Today I'm sharing one of my favorite easy ways to create one-of-a-kind artwork for fall on the cheap! Last year I shared a similar project using a thrift-store vintage painting and when I found another fall vintage landscape painting this year, I couldn't pass it up! These large, framed landscape paintings were very popular in the 70's and are pretty easy to find at local thrift stores or garage sales. In their original condition, many would consider them "grandma-ish" or outdated, but I just love the colors and wood frames on these. With just a little updating and your favorite fall quote or word, they instantly become the perfect fall focal piece. Even better, they are usually super cheap- I found this one for under $10! Since they are so large they can really anchor a space and you can customize your own with any quote or colors.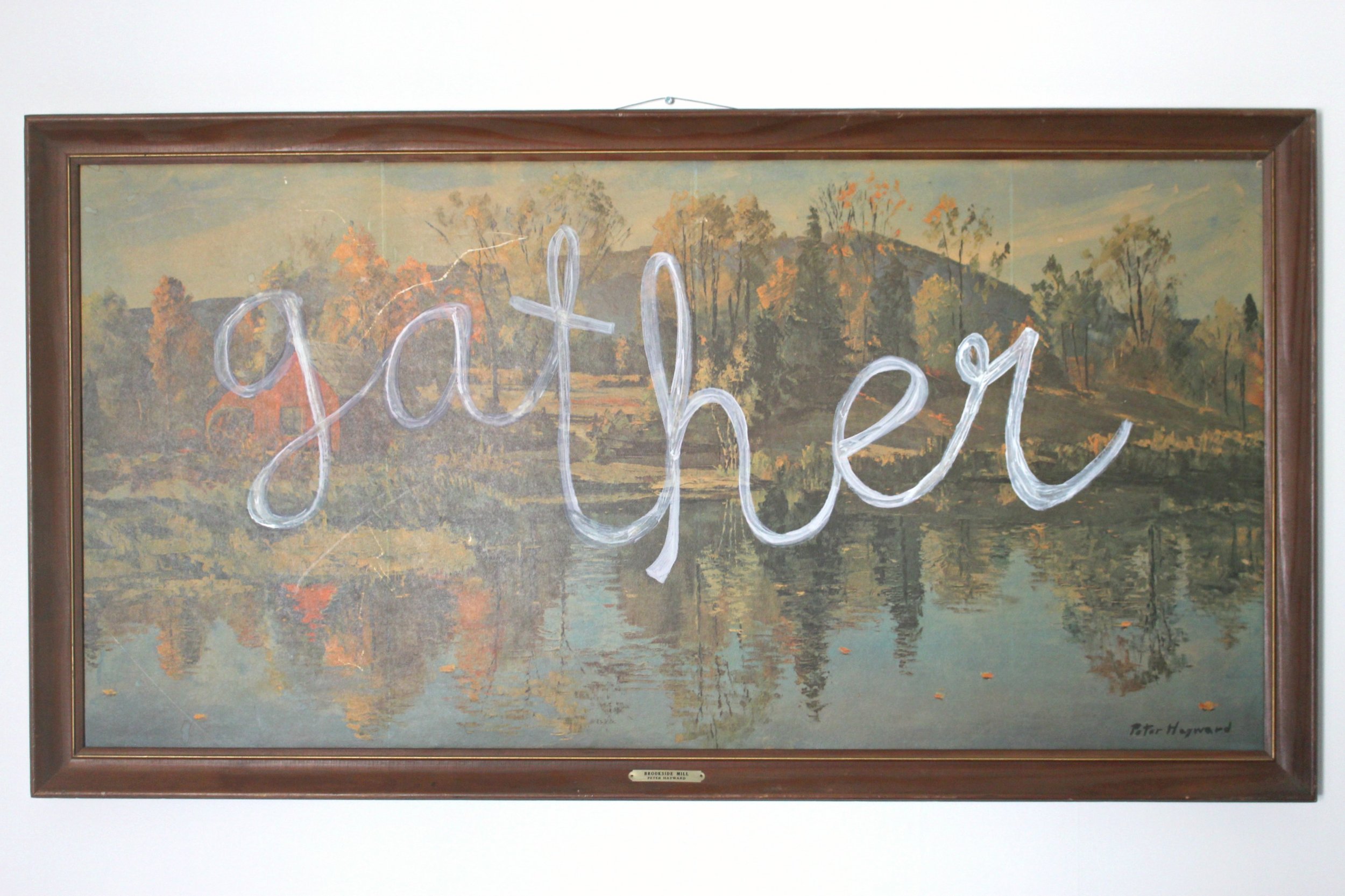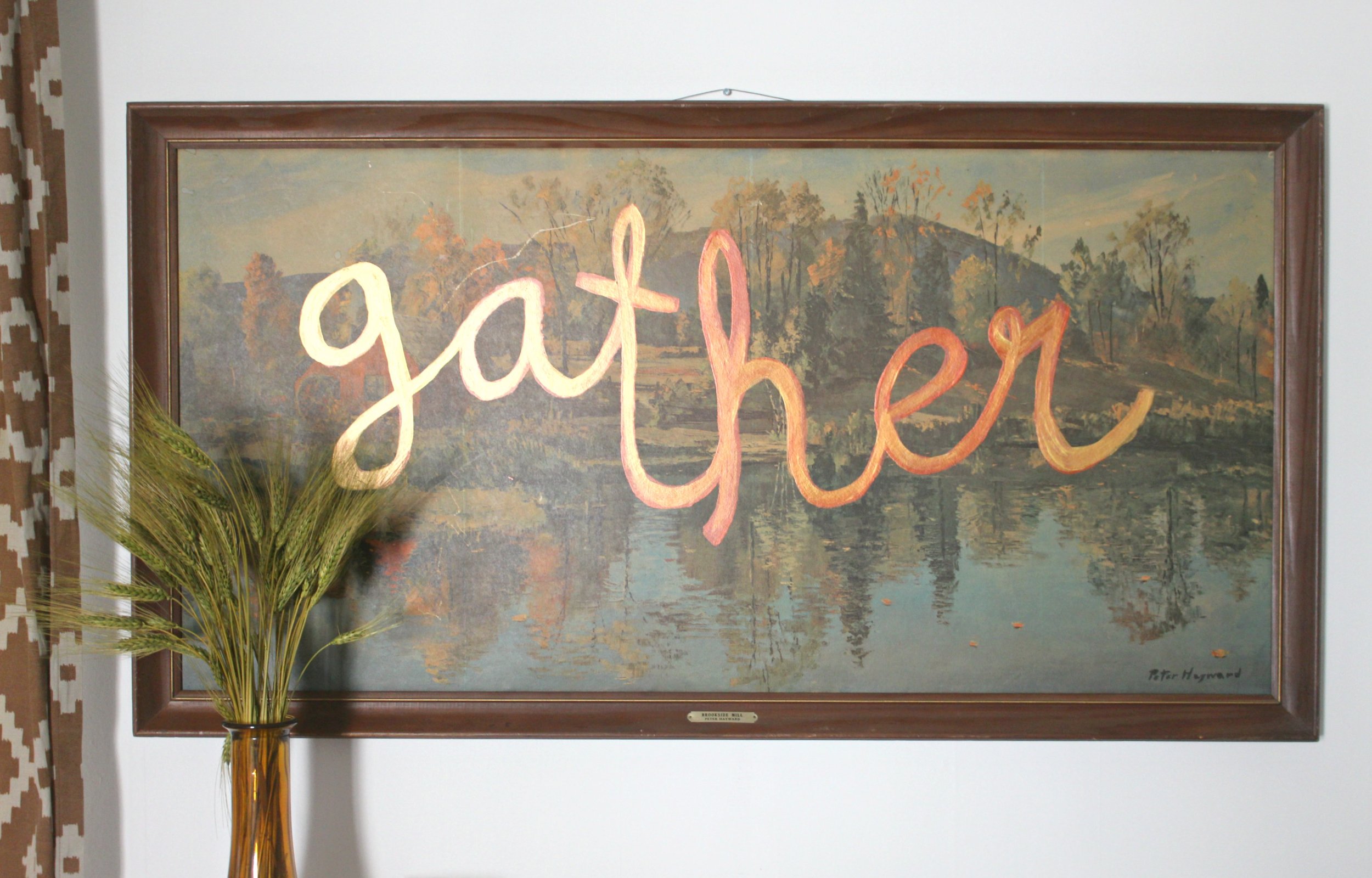 To begin, I traced out my word with a chalk pen. I used Pinterest to search font inspiration and then just free handed it. After I finished tracing out the word, I used gold + copper craft paint and a small flat-ended paint brush to carefully paint over each letter. I started with the copper and then finished by blending in some gold for extra dimension. You could also just use paint pens for this part, although you are able to get a much thicker, more opaque line with regular paint.
This project only takes a couple of materials and depending on the length of your quote, you can finish in well under an hour! The possibilities are endless for this project and you can really use any vintage photograph, poster, or painting as a backdrop. Below, you can check out my other DIY fall painting from last year too! I love the way these turned out and they are some of my favorite fall decor pieces each year. They are perfect for placing above a long sideboard, buffet, mantle, or bench with a wreath or antlers above! Please share with me your finished projects!
xoxo
Emily