this post is sponsored by Sleep Outfitters | all photos by Sarah E Dunn Photo + Design
There are a few things I believe are super important to invest in as far as home decor, and bedding is definitely at the top of the list. When you sit back and think about it, this is something you use probably more than just about anything in your home! Not only that, but your sleep is also so important to your overall health- so it's so important to give yourself the most welcoming and comfortable environment for a good night's rest. Over the years, I've tried so many different pieces and methods for making up a cozy bed and I feel like I have finally perfected my technique! I've narrowed down 6 easy steps to making up the coziest bed for you below. I've also linked up my favorite tried and true bedding basics for you to shop!
1. Flat sheet, fitted sheet, and two pillowcases (my favorite are the Sleep Outfitter's Dream Fit 6 degree).
2. Heavy quilt + matching pillow shams
3. Duvet cover + down comforter insert (I use TWO down comforters in my duvet to make it extra full + heavy!)
4. Throw blanket, coverlet, or additional quilt.
5. Bed skirt or dust ruffle if you need to hide a bed frame/bottom of box spring.
6. Decorative pillows + any additional pillow inserts needed for shams/pillowcases.
I feel like I've tried just about every option for sheets but have continued to have trouble finding a pair that: 1. fit our Tempurpedic pillow top mattress, 2. would STAY PUT through my husband's constant tossing and turning, and 3. would hold up for more than 6 months with regular washing and the wear and tear of two large dogs. I've gone through so many sets since we got married that would end up with tears or holes after just a few months. Our latest pair of sheets seemed to pull off the edges of the mattress every single night and it was driving me crazy!
When I found out that Sleep Outfitters sold these Dream Fit sheets that were GUARANTEED to fit + stay put, I knew I had to try them! I chose the Degree 6 because both my husband and I prefer super lightweight, silky-feeling sheets. These are just exactly the right weight, super breathable, as well as high-quality and luxurious feeling. Also upon unpacking, I noticed that the sheets have an extra elastic band that secures them around the bottom of your mattress! It seems so simple but is definitely a unique feature that helps these stay put no matter what!
I love these sheets so much that I wanted to share them with all you! Thanks to Sleep Outfitters, all my readers can get 20% OFF ALL DreamFit sheets AND free shipping at Sleep Outfitters with code: gatheredliving20. I'm definitely loving the luxurious feel + weight of the degree six, but if you like a heavier or warmer sheets, there are TONS more options in all different price ranges. With the discount, you can even snag the Degree 1 for just $40! The team at Sleep Outfitters is always more than happy to help you find just the right fit for your sleep needs!
When making the bed, start by laying the fitted sheet on your bed, matching up the sheet corners with the mattress corners. Choose one corner to start and tuck the fitted sheet under that corner. Go to the diagonal corner next and repeat the tucking of the fitted sheet. Finish the last two corners and then smooth out the sheet to make sure it is pulled tight and doesn't have any bunches or wrinkles.
Next, lay the flat sheet over the bed so it hangs evenly off both sides of the bed. I like to tuck my sheets in all the way around the bottom for a clean look. To make hospital corners, check out the chart + video below for step by step instructions. After you finish tucking your sheets, place your pillows inside your pillowcases and lay flat at the top of the bed to finish this step.
I love the weight that a quilt adds when layering on top of your sheets. I like to lay the quilt flat on top of tucked in sheet and arrange it so that it is hanging evenly on all sides. Then I pull both the sheet and quilt down together at the top to create a fold all the way across the bed. Sometimes I tuck the quilt into the mattress along with the sheets for a more streamlined look but lately I've been leaving it untucked- it's totally up to you! Right now I have a heavier, velvet quilt on for winter so it is a little bulkier and harder to tuck in all the way around. In the summer when I have my cotton quilt on, it is much easier for me to tuck both the quilt and sheet in together. I love the selection of quilts + coverlets at Target and they are all great quality for the price. I've linked some of my favorites including the quilt I have on my bed below!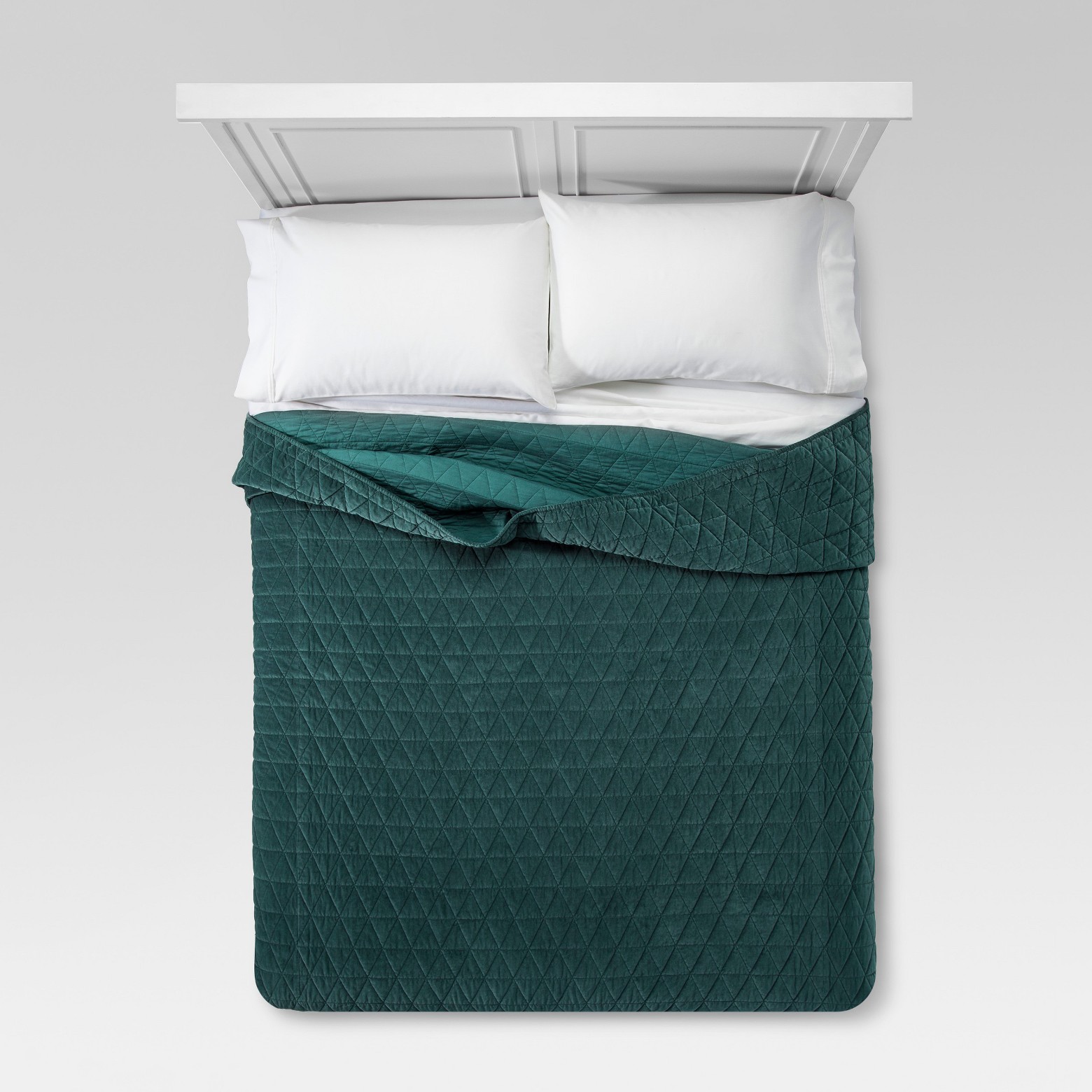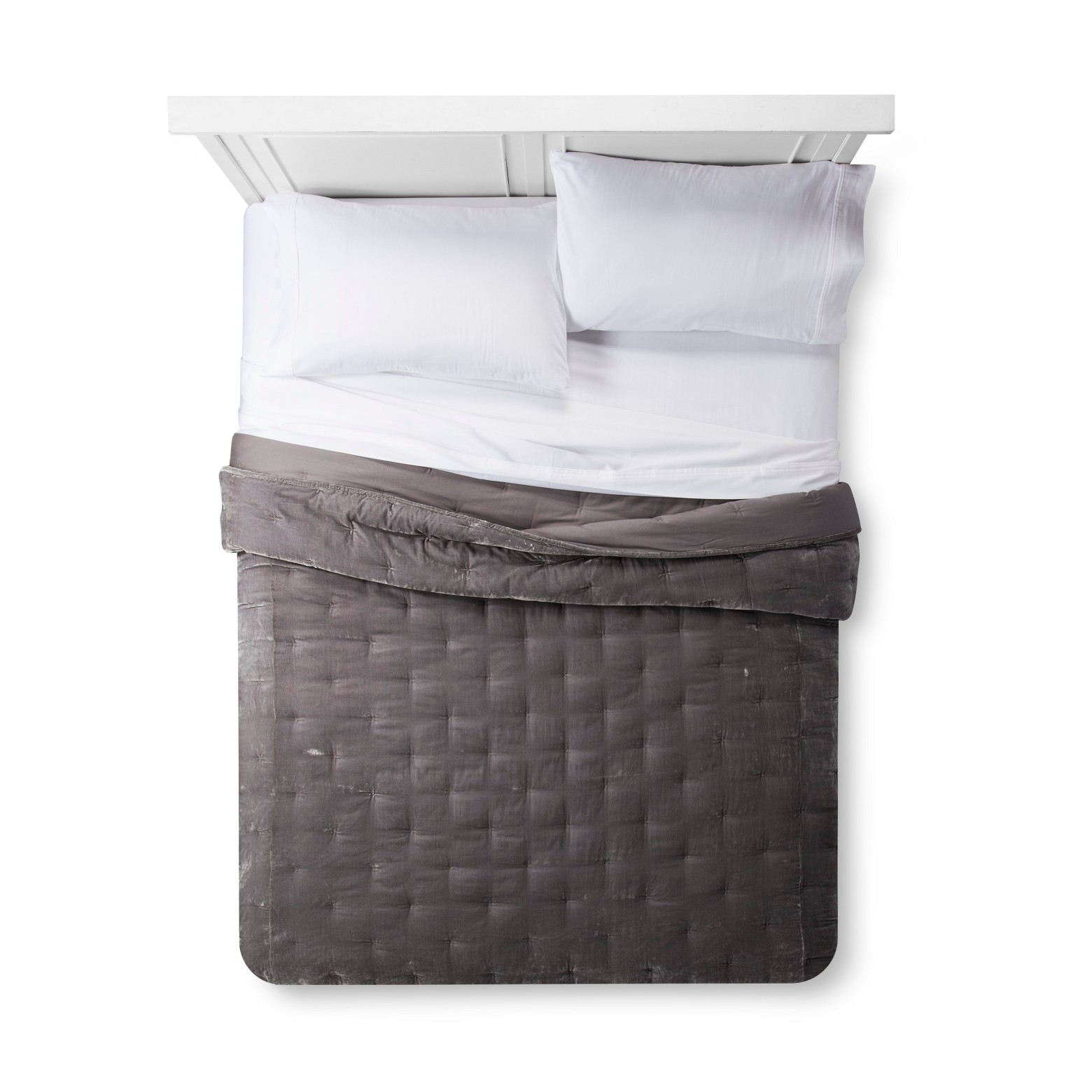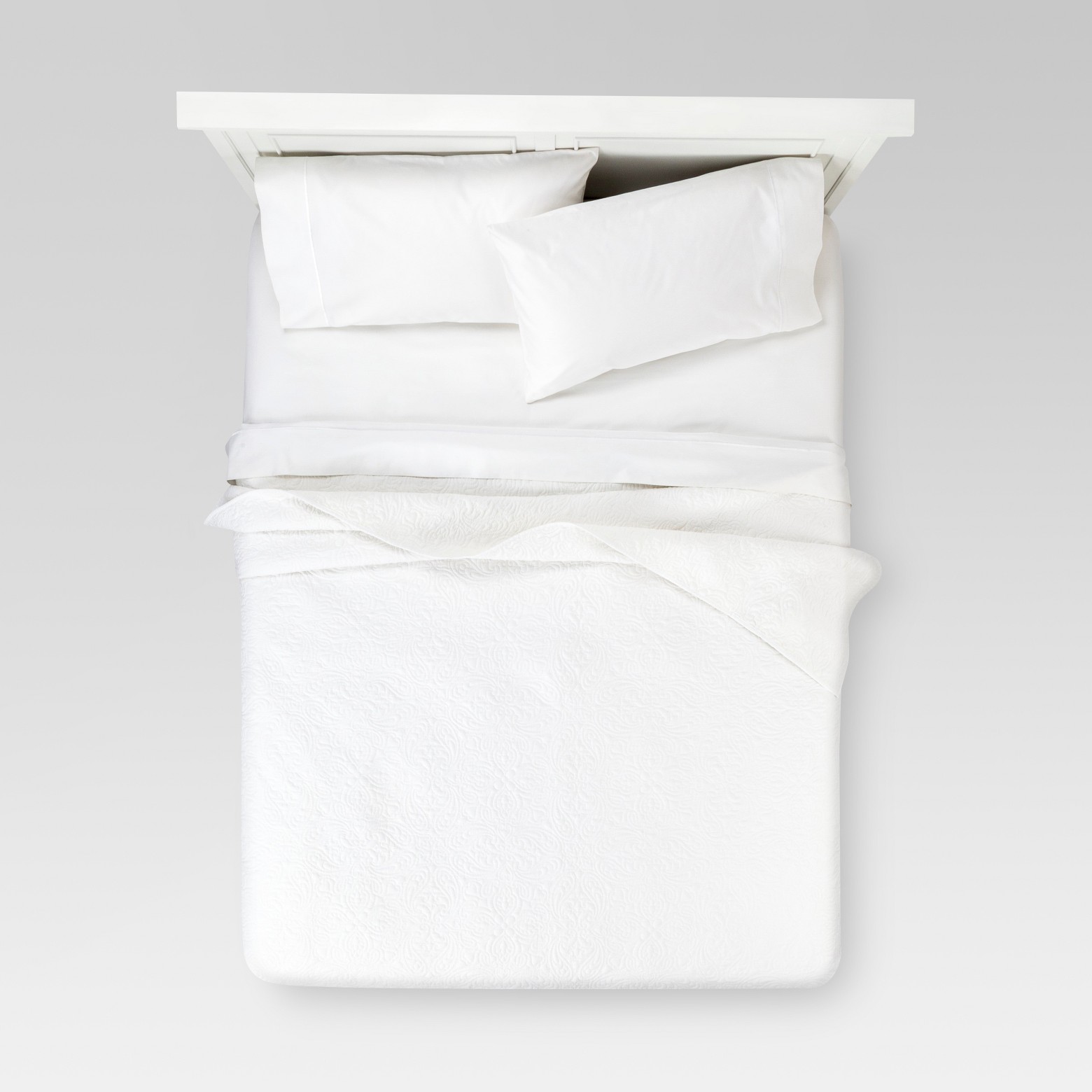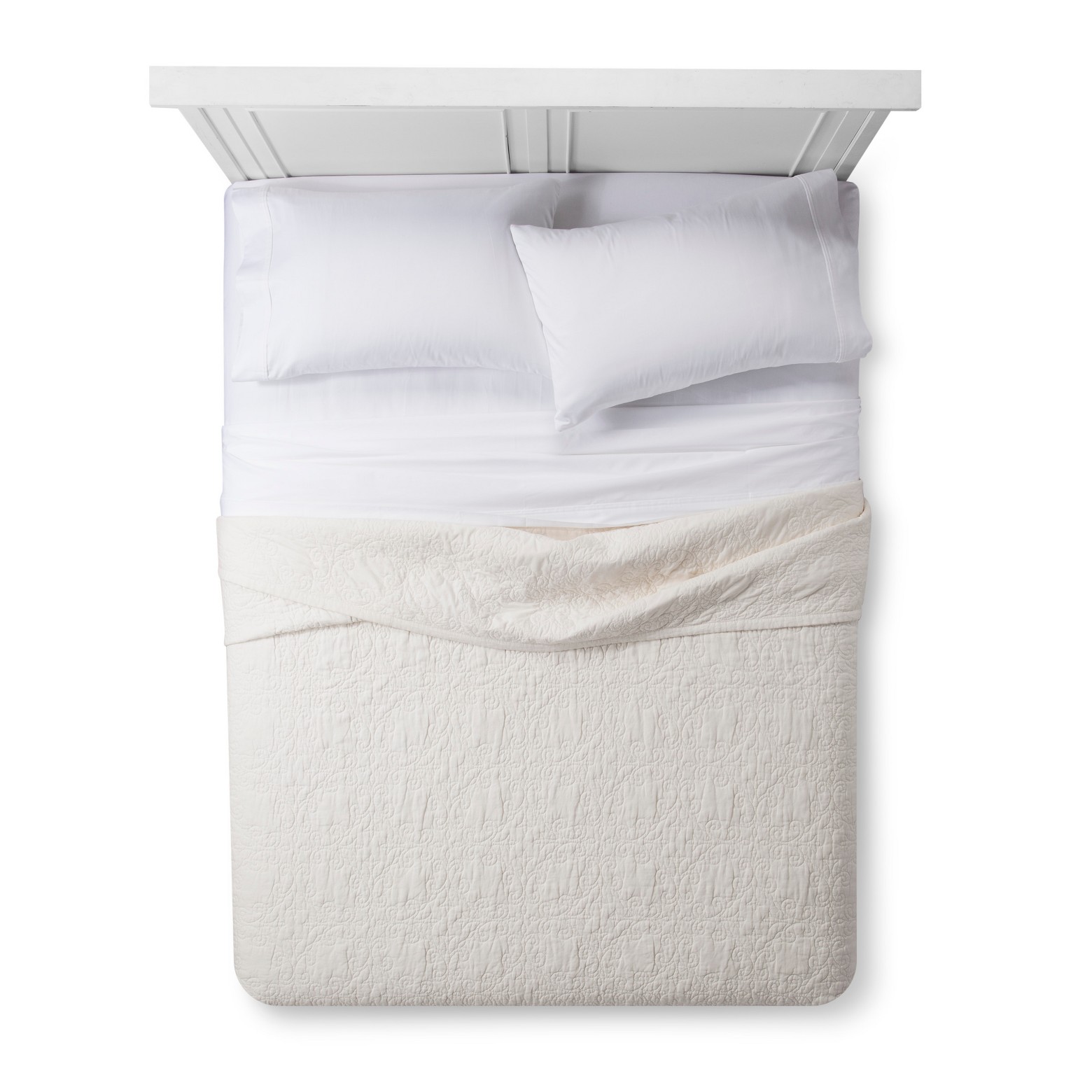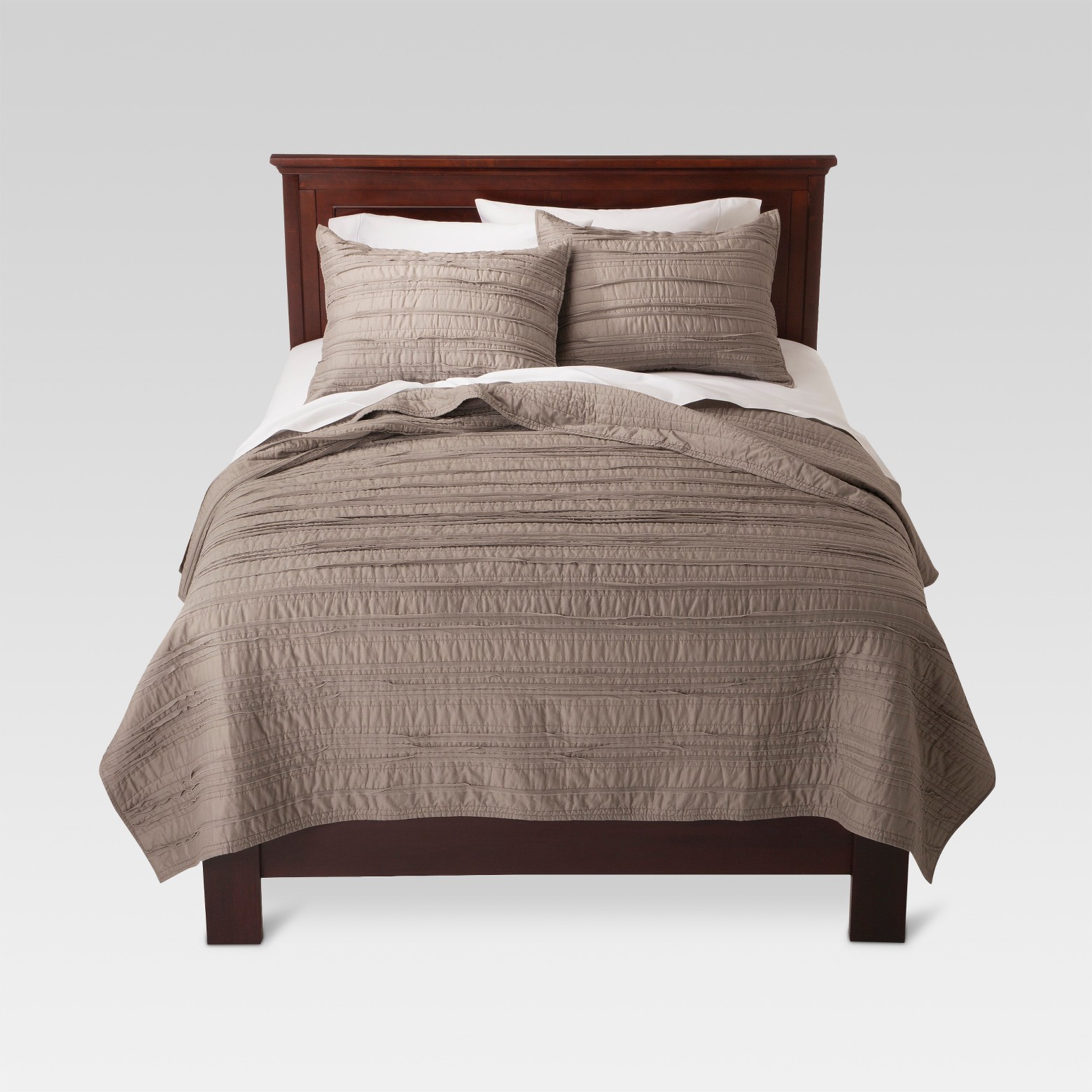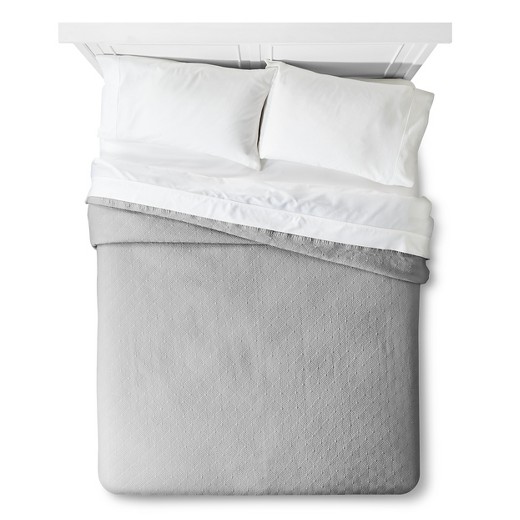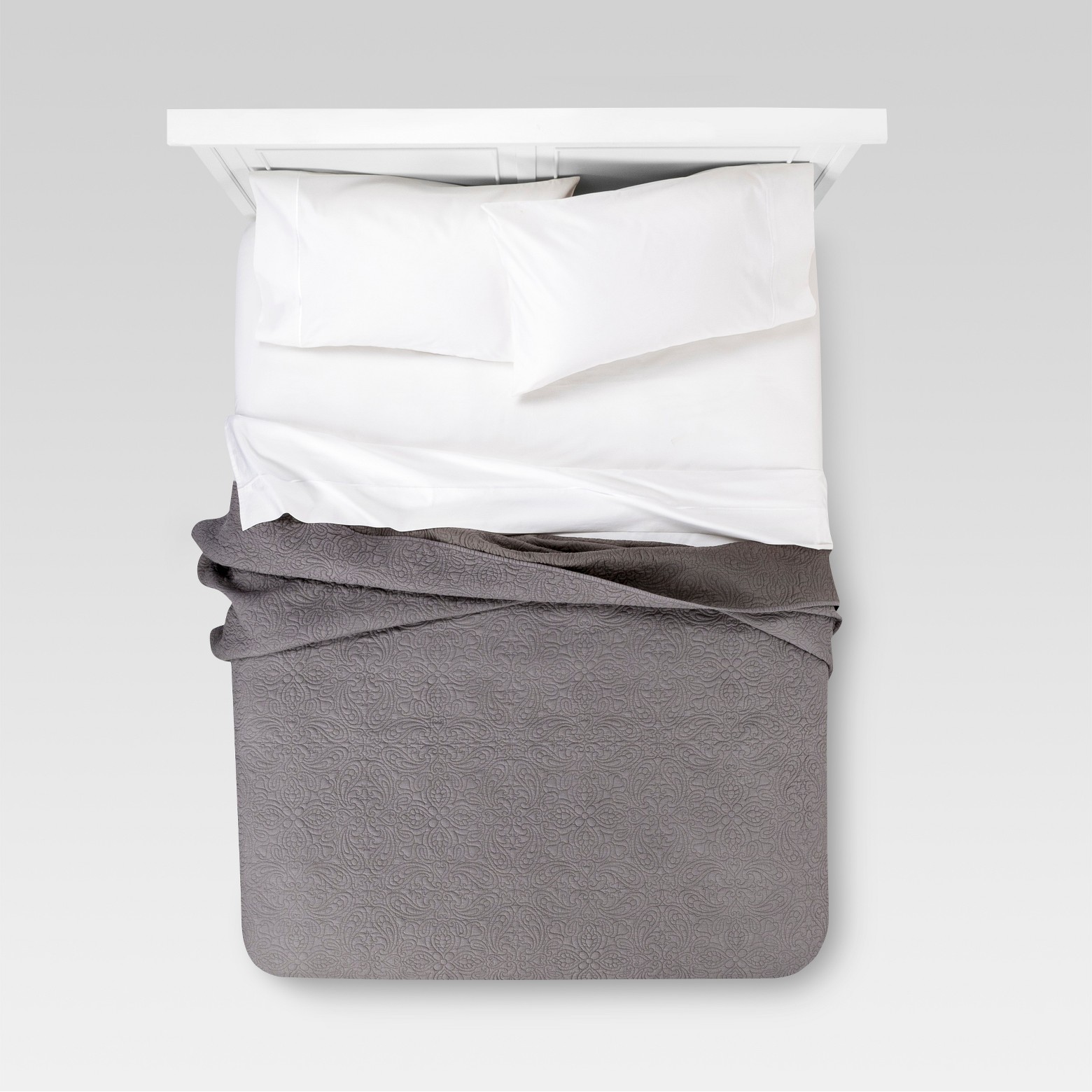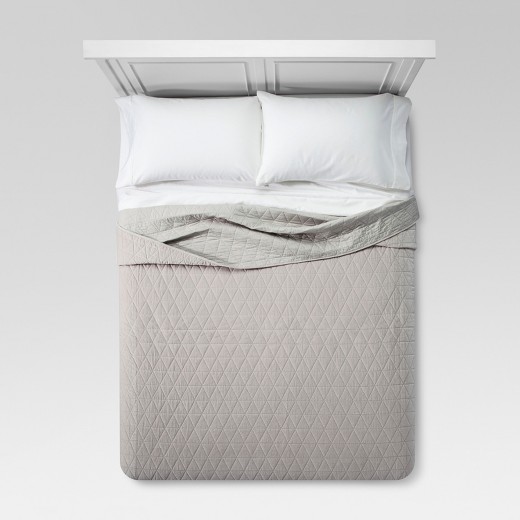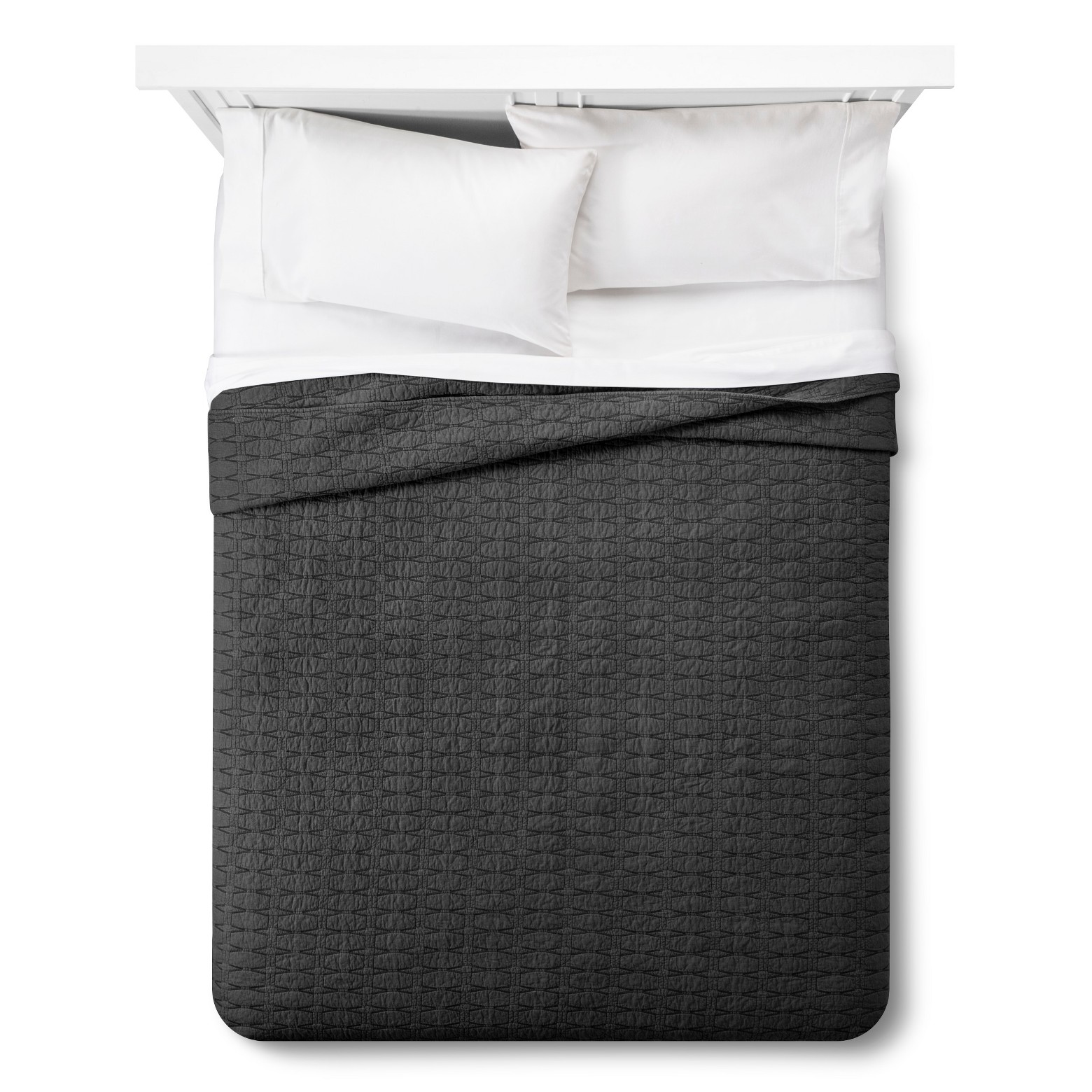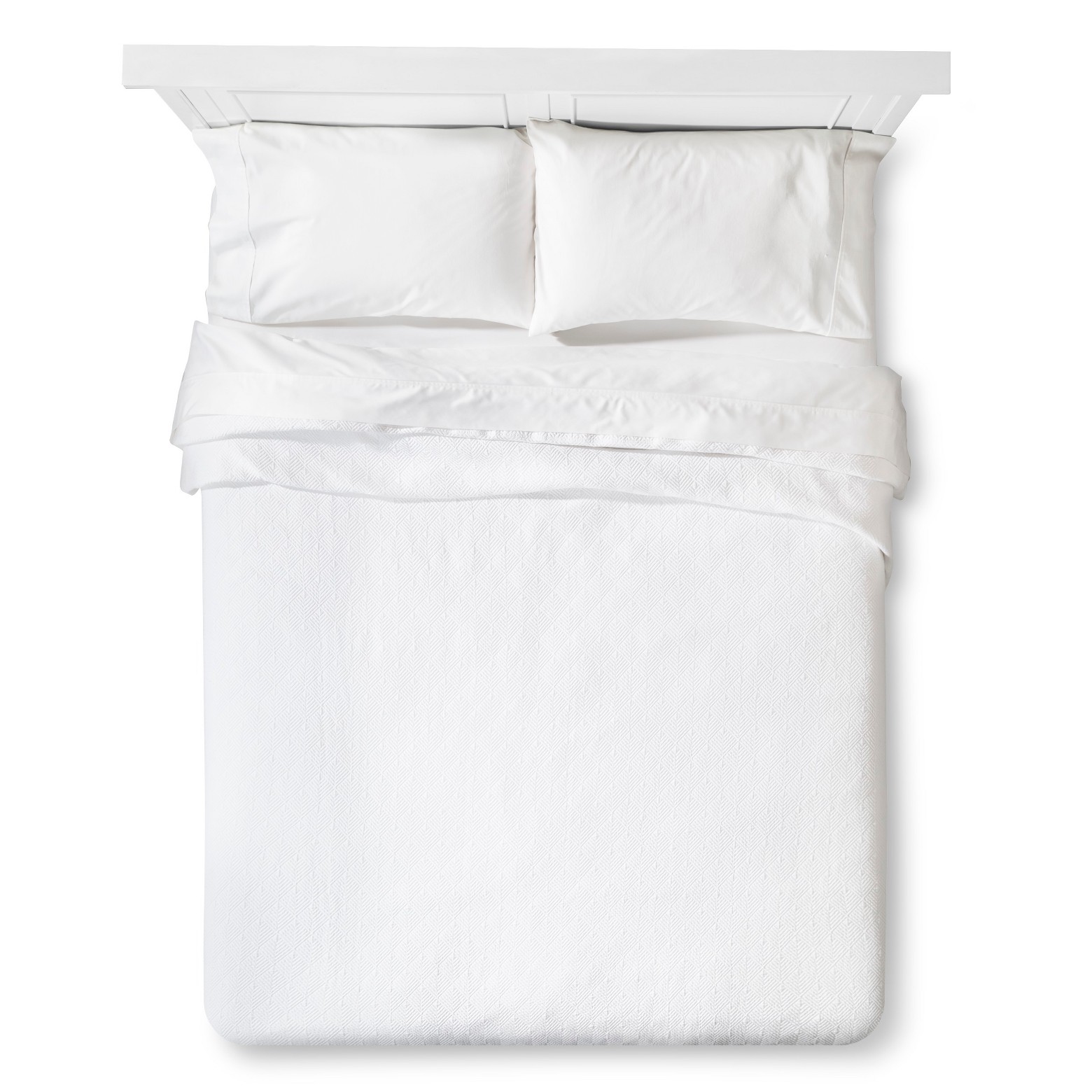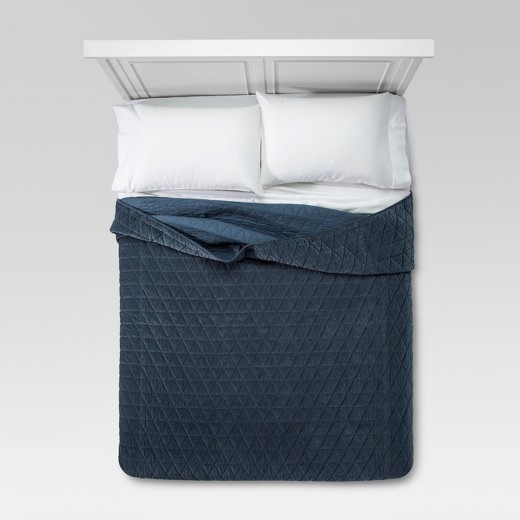 This is my favorite step as a self-proclaimed pillow hoarder and where you can have to most fun! We know that husbands are going to complain about there being too many pillows, but I say just ignore them because there's NO SUCH THING AS TOO MANY PILLOWS! I like to start with a set of pillow shams to match my quilt. Most places will have matching shams available to match whatever quilt/comforter you choose, but if not I would suggest choosing something neutral and simple. I love linen shams or any light neutral color sham with a bit of cozy texture. I like to lay my bed pillows flat at the top of the bed, then lay my pillow shams flat on top of those. Next I like to add a few layers of decorative pillows sitting up, leaning up against those stacked pillows. Right now I have a pair of faux fur, extra-large square pillows in the back, followed by a pair of chambray square pillows in the front. Finally I added a printed, long-skinny pillow in front to pull all the elements together. You can choose to line your pillows up super-straight or just pile them on for a more laid-back tousled look!
Next up, the duvet! If it were up to my husband we would not have a duvet because he is always complaining about being hot and literally just wants to sleep with a sheet. I love having a duvet though and can't live without the extra weight it adds to the bed. I also think it adds that super cozy, fluffy, layered feel that you want in a bed. One of my secret tips is that I double stuff my duvet cover with TWO down comforters so that it is extra full + heavy. I read once that this is what Pottery Barn does to make their beds looks so comfy and I have done it ever since! I use two of the lightest weight down comforters so that it really fills ups the duvet cover without making it too unbearably hot. It's also very important to invest in a good duvet cover that is soft + high quality. I prefer solid duvet covers around 500 thread count or higher, and two of my favorite brands are Charter Club + Hotel Collection (both from Macy's and quite often on sale).
You don't necessarily have to go with white if you are worried about keeping it clean, as many covers come in gray or tan options as well. I have stuck with white sheets and duvet covers over the years because I can bleach them when I wash them and I like the crisp, clean look. I try to always keep them covered with a quilt or blanket though when my dogs are on them, so that they aren't ever stepping directly on the white material.
Like I mentioned above, for the sake of keeping my white duvet cover clean, I like to top it with one more additional throw. I also like the way a tousled blanket or coverlet looks to top a bed and add that extra cozy feel. Right now I have a faux fur blanket at the end of the bed but I'm constantly switching this out with the seasons. You can also use a quilt or coverlet here instead of a throw blanket if you prefer. I've linked a few of my favorite blankets below for you to shop! Sometimes I fold the blanket in half and neatly drape it over the duvet, but it just depends on what mood I'm in that day.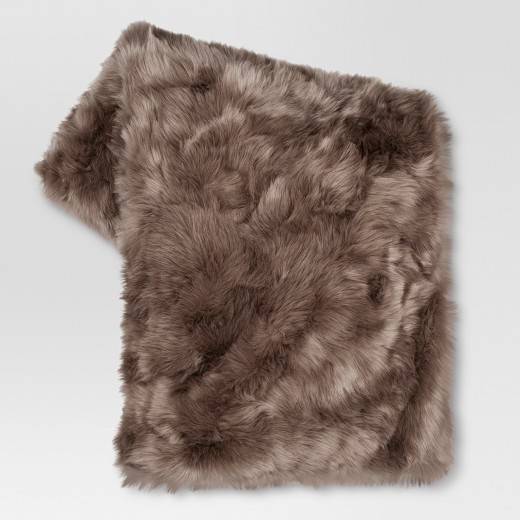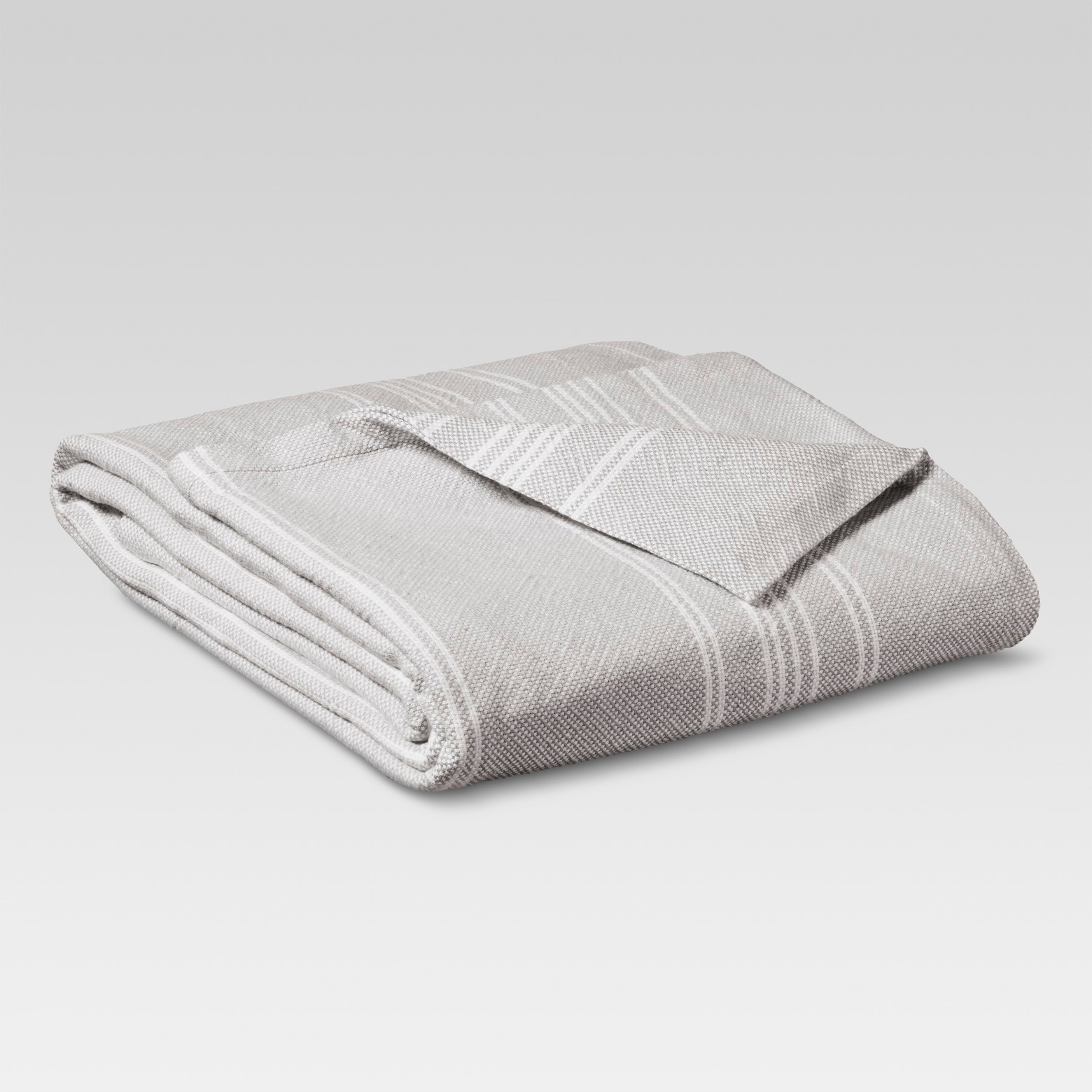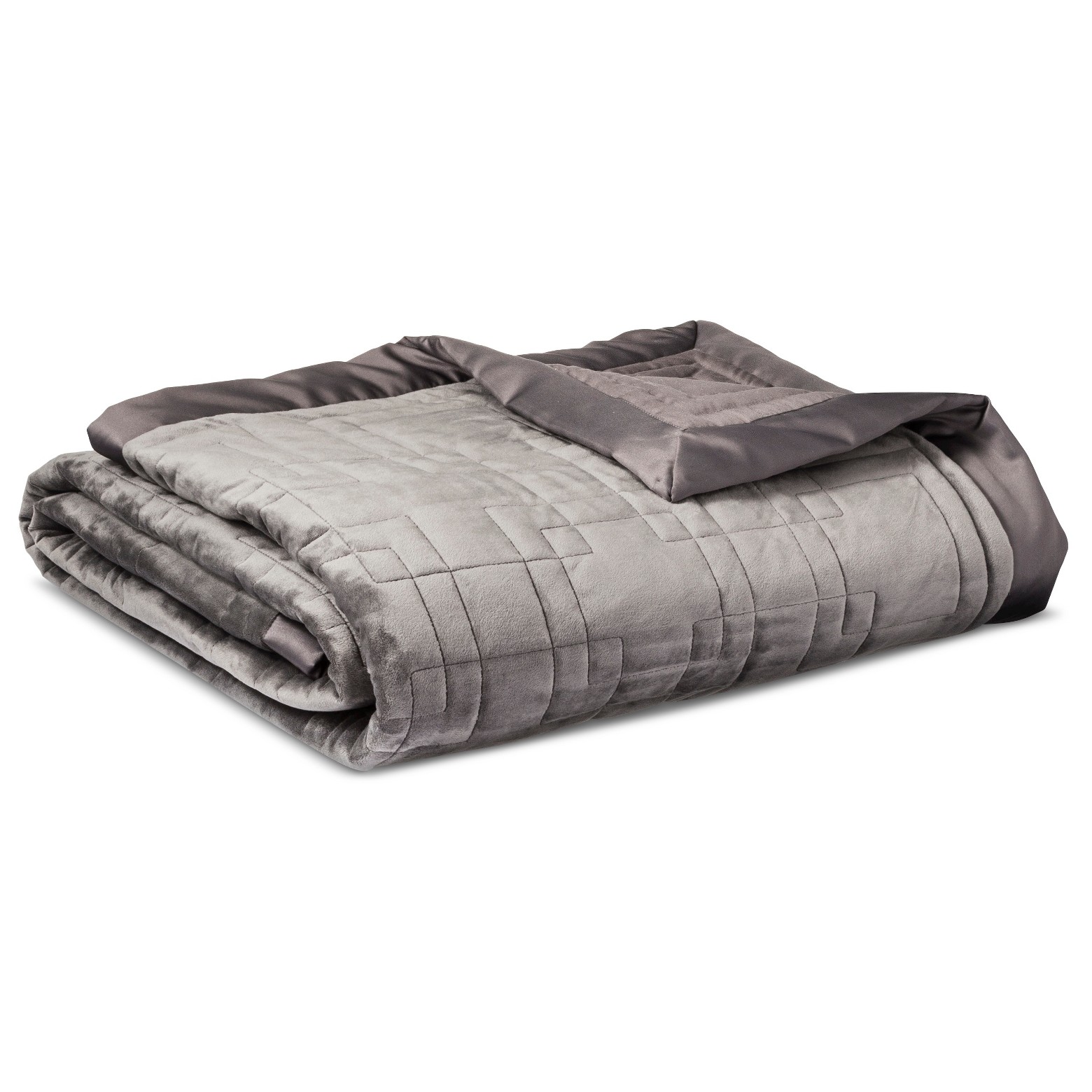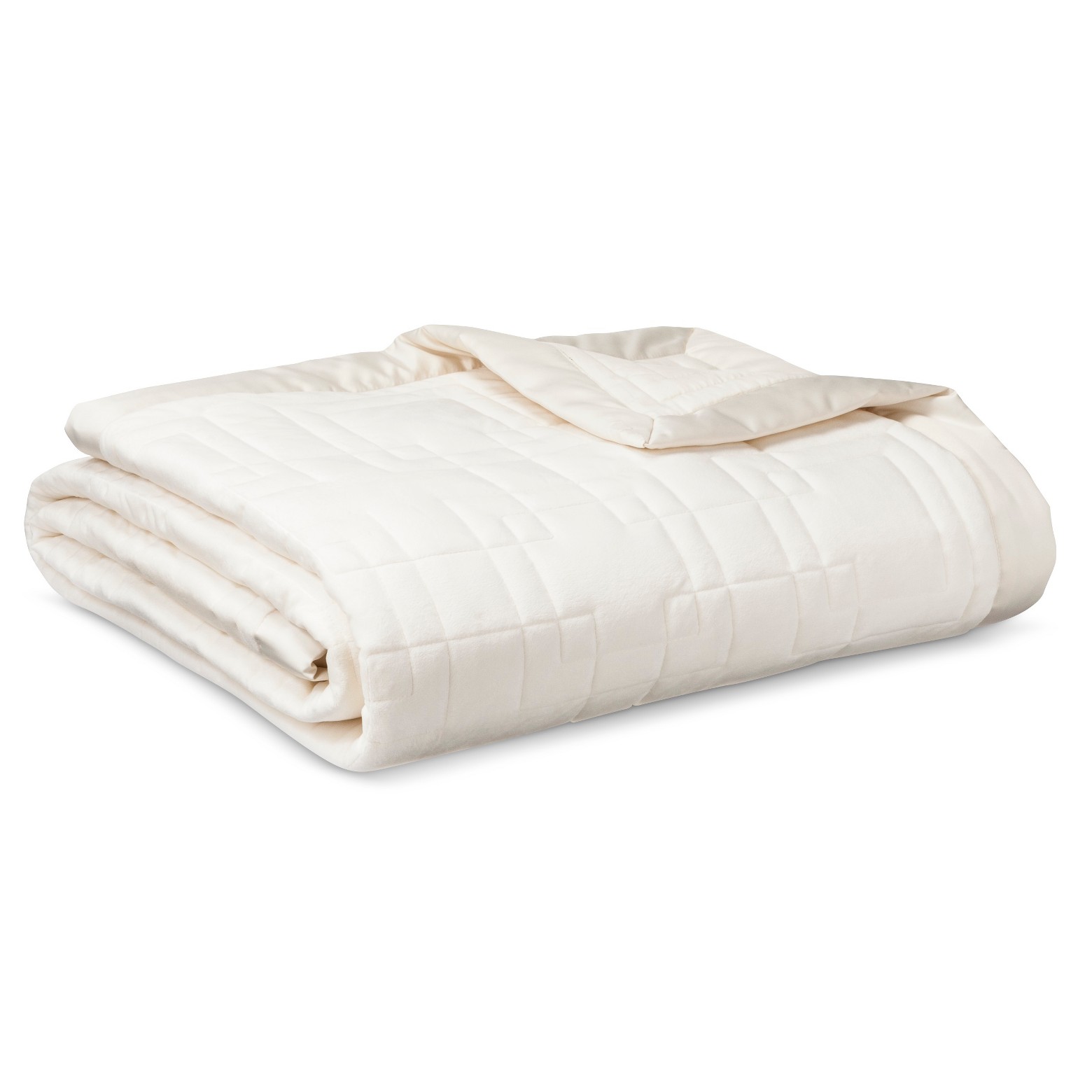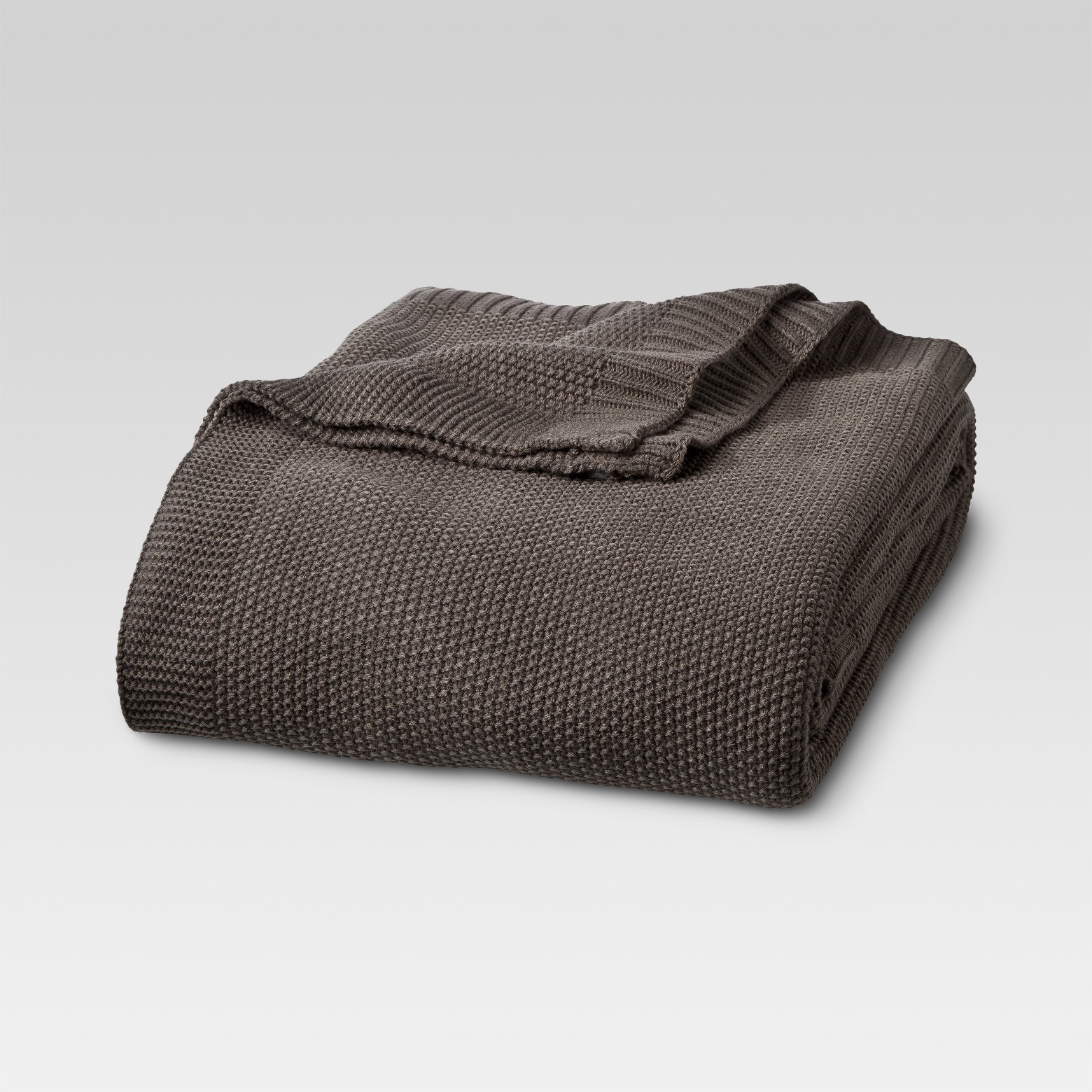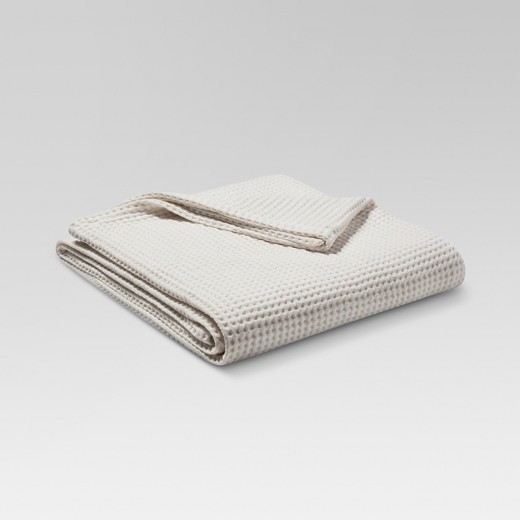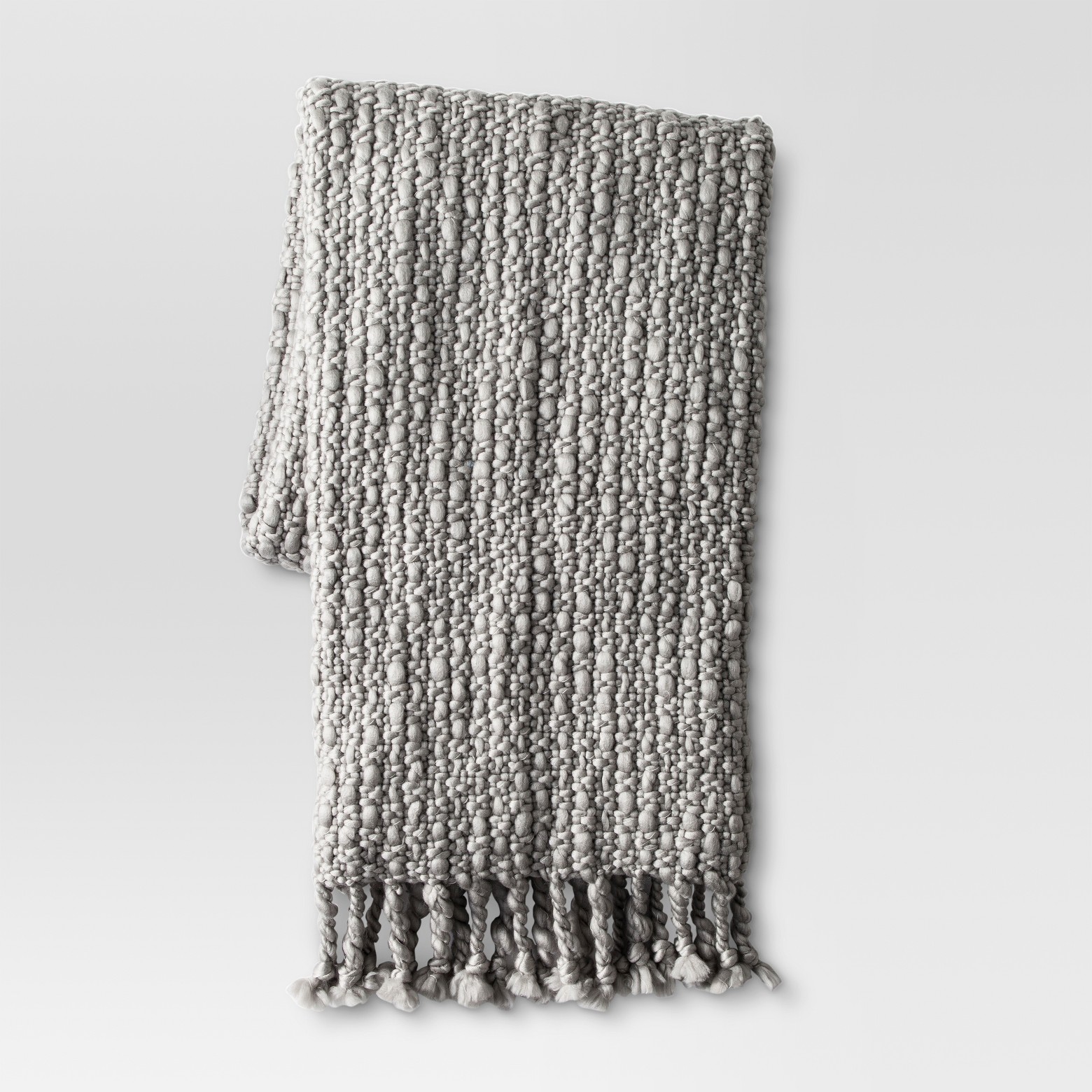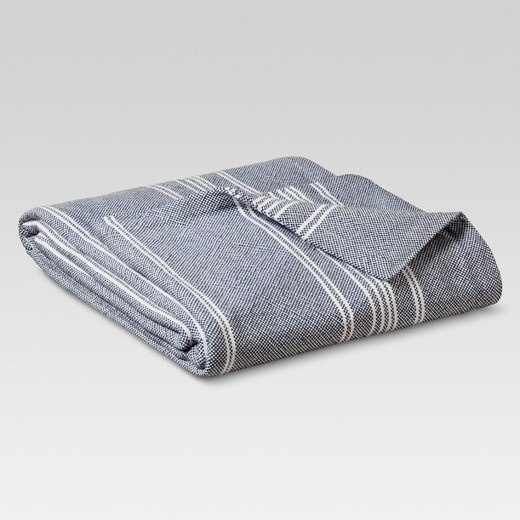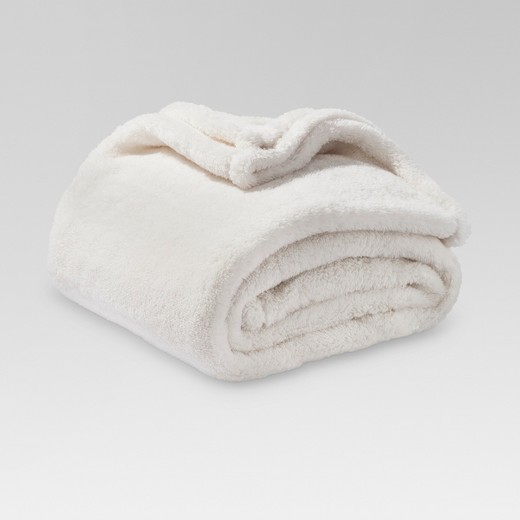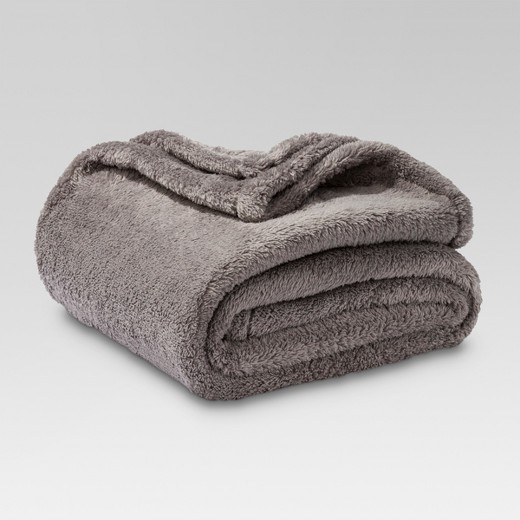 That's all you need to pull together the coziest and prettiest bed! Investing in some of these pieces will be well worth it when you get to look forward to climbing in this oh-so-comfy bedding every single night. I got so many great questions from all of you on my initial post about bedding, so I'll be answering the most asked questions in another bedding post for y'all next week! Sleep tight!
xoxo
Emily