Gathered Living offers a full range of design services including home decor, holiday decorating, event styling, design plans, shelf styling, gallery walls, and more! My goal is to help you achieve the cozy, comfortable, and beautiful design of your dreams completely within your budget. Whether you are starting from scratch, or want to rework an existing space, we can come up with creative solutions that work for you without breaking the bank! We aim to offer services that are affordable, flexible, and practical for all, because everyone should be able to afford good design!
We like to begin with a design consultation in your home or at your business to discuss your needs and goals. From there we will create a customized design plan including floor plans, inspiration photos, shopping links, and specific solutions and ideas for your design dilemmas. Even if you are not in the Lexington area, don't worry! We can complete a consultation remotely over the internet too! Keep in mind that we also offer a full range of design services beyond the initial consultation and design plan phase. Services include personal shopping, styling, and full installation of your decor so that you don't have to lift a finger! Hurry and book your consultation now because spots fill up quickly- just fill out the form below to get in contact with us!
Design Plan + Consultation
This is our most basic plan that we recommend if you're stumped on where to get started on a space in your home! We can address any questions or problems you are having and give you a plan to pull the space together from top to bottom including inspiration photos, furniture layouts, shopping links, to-do lists, and more! We try to lay out the plan in as much detail as possible, so that you can even get started on decorating the space on your own with this plan if you want (but if that's not your thing, we can help you do it all at an additional charge as well)!
This package includes a quick in home consultation and a detailed online design plan customized to your needs. Choose from one room packages up to an entire home!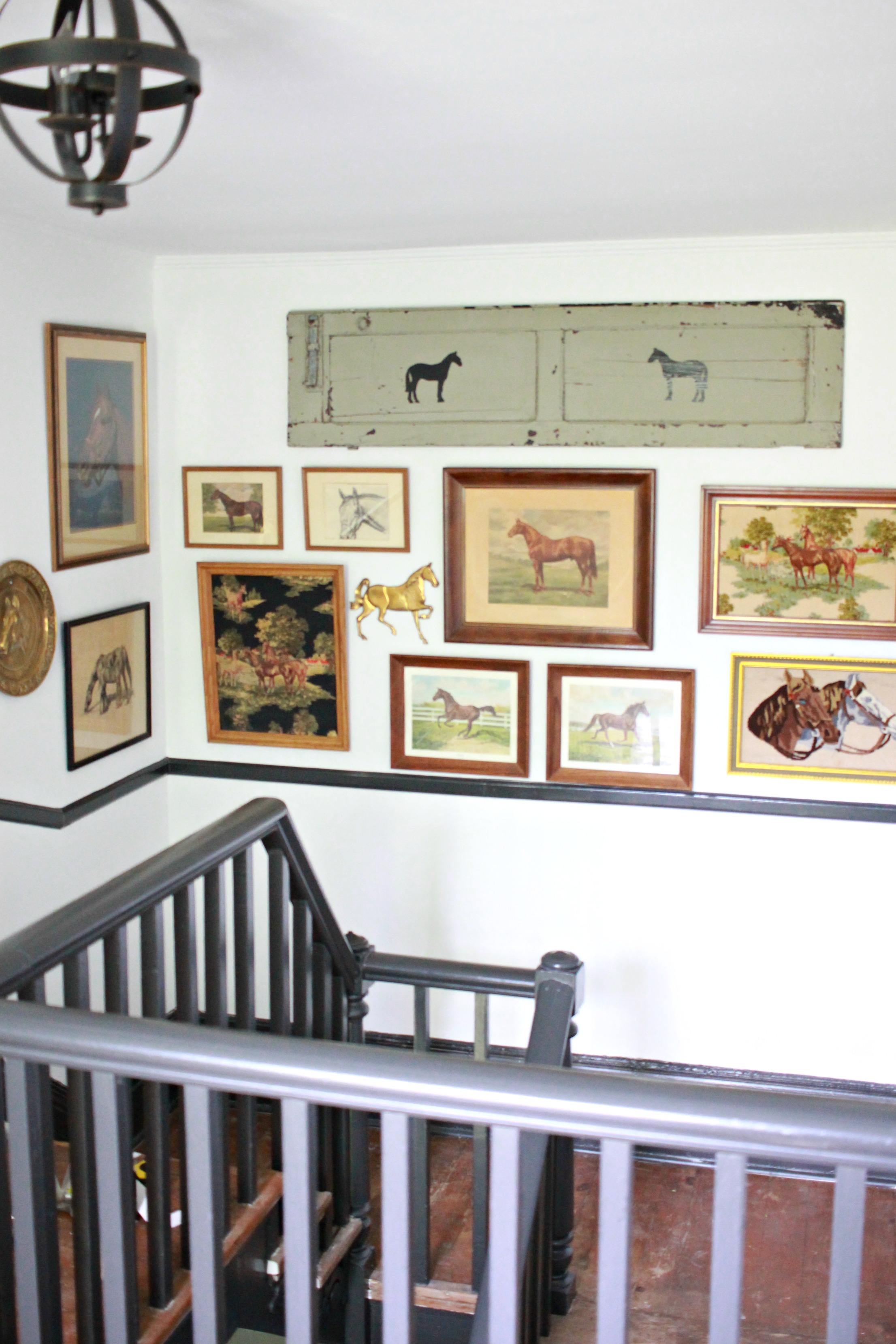 Whole Home Wall Decor Install
Do you have piles of frames and wall decor waiting to be hung but don't know where to start? We can expertly arrange your wall decor throughout your home and hang it all with the necessary hardware within a few short hours! Whether you have family photos, signs, wall decor, or gallery walls- we can hang it all and make it look pulled together and coordinate with your existing decor. This package is perfect if you have recently moved and need help unpacking your decor and arranging it in a new home.
this package is for installation only (including tools + necessary hardware for hanging) and does not include the price of any frames or wall decor; we are happy hang any items you may already have or we can help you shop for new decor at an additional charge; email missmollyvintage@gmail.com for custom quotes
Family Photo Gallery Wall Install
Love the look of gallery walls but don't know where to start? Do you have stacks of family photos waiting to be printed or framed? Let us print your photos, frame them, and hang them in a perfectly arranged gallery wall to fit your style + space!
This package includes all installation + price of photo prints but does not include price of frames ; we will work with you to find frames that fit your style + budget or we can use frames you already have! After purchase, we will follow up with you via e-mail to arrange your installation and get your selected photos; you can also send us a link or folder of photos to choose from.
Custom Paint Design Consultations
One of the hardest parts of home ownership and the design process is making decisions about the perfect paint colors for your home. Take all the guessing work out of paint colors by scheduling a custom paint design consultation with me ! For one flat fee, I will meet with you and help you navigate paint color choices, coordinating from room to room, and creating a cohesive color scheme that you love! Your design fee (purchased below) is based on the size of your home and includes your in-person consultation as well as a customized paint color plan that you can keep and access whenever you please! In the design plan, I will give you several paint color options for each space, as well as marking my top choice and including coordinating trim and ceiling colors.
Gathered Living Decorating Club
Introducing the Gathered Living Decorating Club! Want to begin transforming your home into the space of your dreams for under $20 a month? Every club member receives dedicated custom design services each month that you can use for anything and everything you may need help with in your home. You'll also get exclusive access to our shopping events at our favorite local home decor shops. At the events, I'll help you shop and guide you on how to style your purchases once you get home! You'll also receive a special discount or gift with purchase during the event. Anyone and everyone is welcome- there's no decorating experience, skill, or knowledge required. Come learn, shop, + decorate with me and let's start refreshing your home decor together!
CLUB BENEFITS INCLUDE:
-exclusive access to one private shopping event per month at one of our favorite local home decor shops. At the event, you will receive personal shopping and styling assistance from Emily of Gathered Living as well as a special discount or gift with purchases.
-one 1/2 hour of custom e-design per month with Emily of Gathered Living. This can be used towards anything and everything you need help with in your home or business. You can also roll over your 1/2 hour to the following month if you want to combine time for a larger project or in-person decorating help.
-early access + discounts on all Gathered Living decorating packages, workshops, + events
-one discount pass, free gift, or coupon per month for one of my favorite local shop or services related to home decor
*there's no commitment required and you may cancel your subscription at any time. Please cancel before the first of the month and contact us through e-mail to cancel.*